Start Here: You're Going To Be Ok…
I'm sorry you are here, let me start with that. I'm sorry that this website exists, and you're drowning in excruciating pain. I mean that – I'm sorry.
Now.  Please hear this – you're going to be OK.
Let me ALSO be perfectly honest, I've never been more excited for you.
Why?
You're going to be way more than OK.
Bullshit, right? Who is this guy? He doesn't know what I'm going through…
How do I know?
I WAS YOU just a short time ago.
I'm the guy that had it all, then lost it. All of it.
The perfect marriage, the beautiful house, the amazing dog — all gone in an HOUR on an otherwise peaceful Saturday morning.
Gone.
And now?
Now, I am unequivocally happier, healthier, and more in love with my life than at any other time – notably more so than in the marriage I fought so desperately to hold on to.
Trust me, I get it. What you read, watch, and experience at One Day Stronger flies in the face of conventional wisdom and commonplace advice. We've flipped the script right on its head.
We are taking gut-wrenching heartbreak and converting it into gold – into rocket fuel for growth and personal development.
While I don't believe in wasting the opportunity that pain presents any of us – this time is going to pass whether you use it or not –  so choose wisely.
If you're game, welcome aboard!
Step 1: Download My Free Book
Step 1 is to download the free guide I wrote for you: 7 Steps to Survive and Thrive after A Divorce Or Breakup. You will then also start receiving my daily emails. Make sure also to watch as many of my videos as you can, and USE what you learn in them. This an action-oriented program.
Every morning you're going to start your day with a message from me, talking about how I used the pain of my divorce to change every area of my life for the positive.
How I went from "how could she leave me?" to "thank god she left me" in under a year, with complete raw honesty.
Every day you'll receive an ACTION step for that day, a way to help you not only manage what you're going through but even better, how to use what you're going through to your advantage.
Step 2: Dive Into The One Day Stronger Blog
Next, start educating yourself by reading some of my posts. Definitely check out the One Day Stronger Island Theory Of Heartbreak to help give you some perspective on your current situation. It's helped hundreds of people just like you frame the experience they're having. And on that note this post as well: Divorce Survival 101.
Step 3: Follow Me On Social Media
Make sure to like One Day Stronger On Facebook and also make sure to visit our Youtube Channel for new videos as well as my Instagram page.
You Got This…
Whether your hope is to get your ex back or to move on confidently, the steps are the same – turn yourself into the best version of YOU the world has ever seen.
Know this as well, I'm right here with you the whole time – walking the walk – not just talking the talk. If you have any questions feel free to contact me here.
Welcome to the first day in the best life you've ever known.
Welcome to One Day Stronger.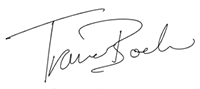 Traver Boehm 
onedaystronger.com